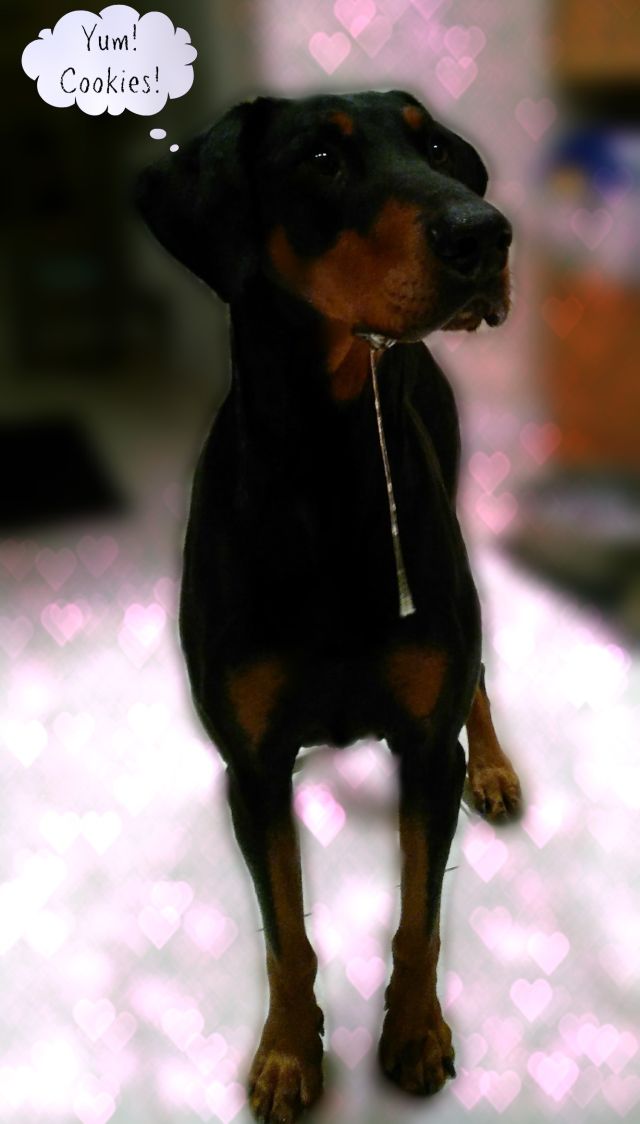 It is this time of the year again! What would be Christmas without a few extra special treats?
As most of the human treats (e.g. chocolate, mince pies, Christmas pudding, etc.) are not suitable for dogs, I thought, I would surprise my dogs with some delicious homemade Christmas dog cookies this year. Want to know what their response was? Just look at the picture to the right – it says it all! 🙂
Just follow the recipe below.
I'm sure your dog will be happy you put in the effort!
You will need
40

g

o

ats

25

0g

p

lain

f

lour

70

g

p

eanut

b

utter

(unsalted)

1 m

edium-sized a

pple

11

0

ml water

poss. 1 tbsp. s

unflower oil

rolling pin

cookie cutters

a little extra flour to roll out the dough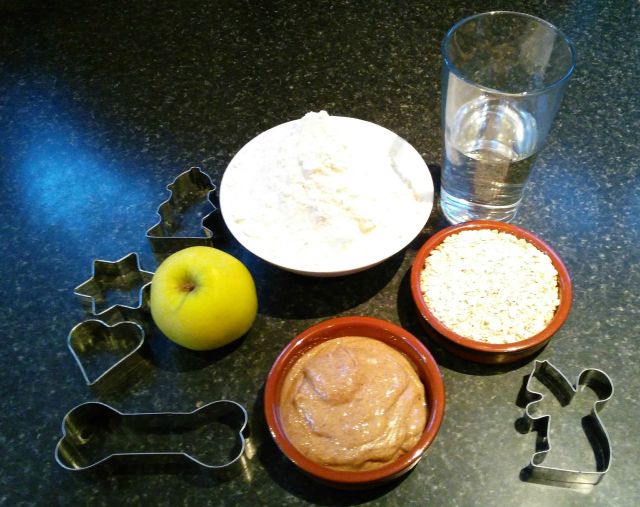 Preheat the oven to 200°C.
Put the oats and the flour in a bowl.
Wash the apple and remove the core. Then cut it up into small pieces.
Add the peanut butter, chopped up apple and water into the bowl.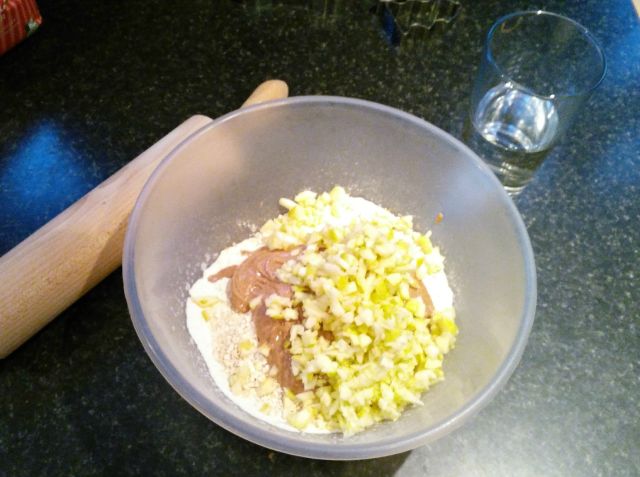 Mix the ingredients with the water until a dough forms.
If the dough is too crumbly either add a little more water or a tablespoon of sunflower oil.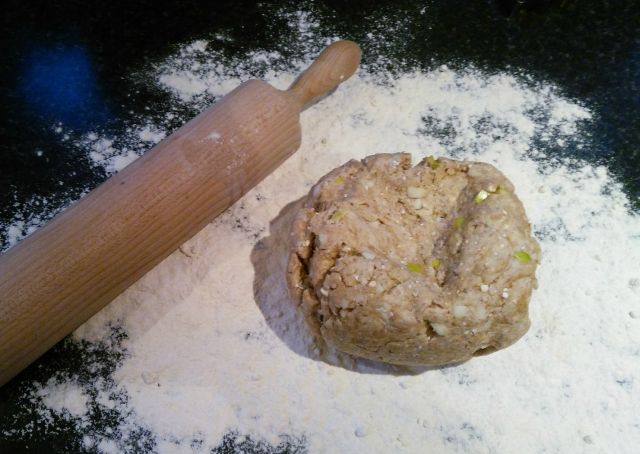 Roll out the dough on a lightly floured surface to approx. 0.5 cm thickness.
Use cookie cutters to cut into shapes.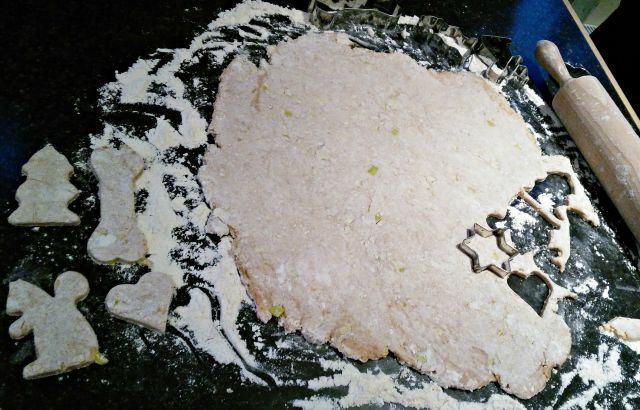 Place the cookies on a baking tray lined with baking paper.
They can be put rather close together as they do not spread while cooking.
Bake for 15-20 minutes or until golden brown.
Remove from the oven and let cool completely on a wire rack.
Bon appétit!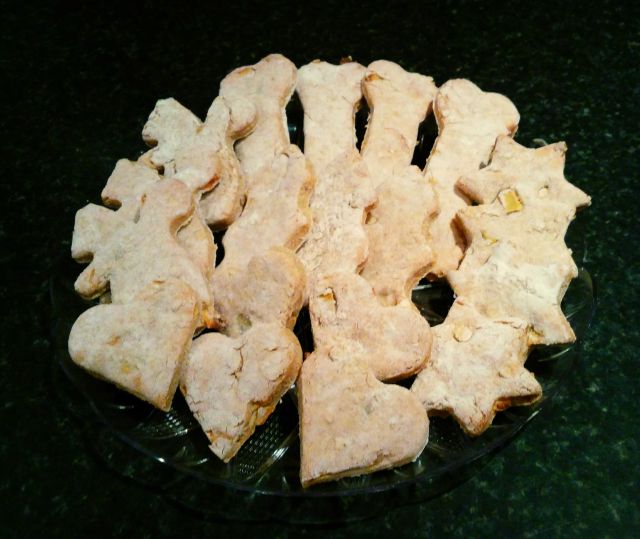 Note:
Store at

room temperature

in a covered container.

Only feed

in moderation to avoid an upset tummy

.

Adjust your

dog's daily food ration accordingly to avoid overfeeding.

Don't feed to any dog that suffers from intolerance or allergy to any of the ingredients.