Flow-Flow admin info: Please choose stream layout on options page.
Pet Dog Training and Dog Sitting Service in Co. Wicklow
Welcome to Pawsome Manners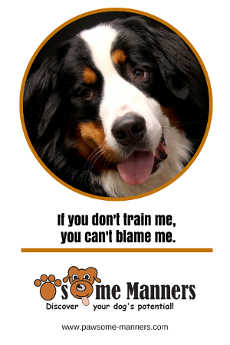 Do you sometimes feel embarrassed by your own dog? Does he pull on lead or jump all over people, dash out of the door or bark all day? Whether he chews up your shoes, soils the house or doesn't come when called, I'll help you to teach your dog the rules of the house in a way he can understand. And you'll soon have the companion you always wanted! Don't worry – pet dog training isn't about competing in obedience but to train your dog so you can live with him. It is all about practical solutions for you and your dog that make your life easier and more enjoyable. The earlier you start the easier it'll be! Don't wait until you're at the end of your tether! Book your personal dog trainer today and discover your dog's true potential!
"Good habits are as hard to break as bad ones!" – Dr. Ian Dunbar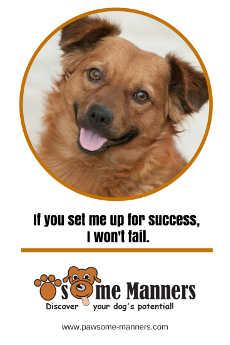 I hold relevant accredited qualifications in Canine Training and First Aid, and regularly attend continuing education events to ensure my knowledge is up to date. I can also draw on years of experience in handling all kinds of dogs. Which means you can be sure you and your dog are in safe hands. I'll provide you with all the support you need to get you on the right track. I only use force free training techniques that are very effective yet easy to implement in your everyday life. Those methods are suitable for the whole family AND you don't risk any adverse or even dangerous side effects.
Early training can help you prevent many problem behaviours, thus save you lots of worries and money in the long run. Contact me today!
Hello!
I am Nicole, and I am the founder and owner of Pawsome Manners. I am a native German and a very passionate dog lover – just like you!
The reason I set up Pawsome Manners is to spare people like you the exhausting struggle that I went through after getting my first dog from a dog pound. I soon realised that love alone doesn't help to solve the problems arising from living under one roof with a different species. Although, my dearest wish was to make it work, I found it difficult to communicate the rules of the house to our new family addition. I resorted to training books that I found in local pet shops and spent a vast amount of time trawling the internet for dog training advice. This left me overwhelmed and even more confused and disoriented and the information didn't really help. After a session with a 'traditional' dog trainer I was completely devastated! The way in which he told me to train my dog didn't comply at all with the way I wanted to live with my dog. I just didn't want that kind of confrontational relationship, what I wanted instead was to build a mutual trust and respect. Luckily, I then found a trainer who showed me how to achieve my training goals while enjoying a relaxed and trusting relationship with my dog. This trainer got me totally hooked on dog training and I started to study, enrolled in courses, attended seminars and workshops, and volunteered at dog shelters and assisted experience trainers in order to learn all about these fascinating animals. I delved into the world of dog behaviour and training and science behind it with the result that my whole life now centres around DOGS. I currently share my life and house with two dogs and  I'm extremely grateful to them for helping me to improve my skills and providing honest feedback on every interaction.
As a qualified Canine Behaviour and Training Technician I'm bound to a Code of Practice which is created in accordance with the following mission statement:
Canine Behaviour & Training Technicians will practice to promote welfare-friendly interactions with all animals. A qualified CBTT will provide services that nurture the human-canine relationship and promote professionalism, respect, and knowledge within the canine training and behaviour industries.
This means you and your dog are in safe hands. You won't be judged, lectured, or pushed into anything you don't feel comfortable with but get efficient help that will make life for you and your dog much more enjoyable. And if I can't help you, I'll refer you on to other trustworthy and educated professionals.
Here you'll find a list of issues that I can help you with and if you cannot find something on the list please do not hesitate to contact me and I will gladly answer any questions that you may have. I look forward to hearing from you!
Love,
Nicole
Personal Info
Pawsome Manners offers fully insured service!
+353 (0)85 13 64 296
Woodenbridge, Co Wicklow, Ireland
Professional qualifications and certifications
Certified Dognition Evaluator (CDE)
Some completed workshops, seminars & webinars
Tools for Teaching Humans – TAGteach International
AniEd Workshop – Achieving Precision
Kay Laurence Seminar – Skills of a tomorrows trainer
John Bradshaw Seminar – "The Dog's Mind: They're Not Dumb, They're Different" and "How Dogs Changed the Course of Human Evolution"
AniEd Workshop – Fitness for Pet Dogs
AniEd Workshop – Dog – Human Play
AniEd Workshop – Scent & Sniffing
AniEd Workshop – Engagement
Volunteer Experience
2012 – Puppy Socialisation Class Assistant at Smart Dog/Cork
2011 – Dog Training Class Assistant at Creedon's Doggie Daycare/Cork
2010 – Dog walker at the CSPCA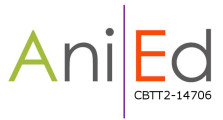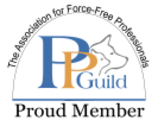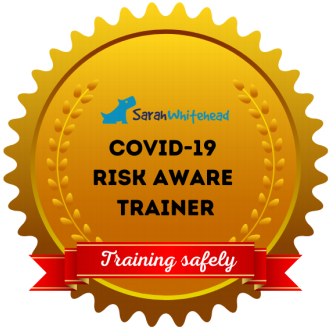 Memberships
Proud Member of AniEd Canine Behaviour and Training Technician program
Proud Member of the Pet Professional Guild – Full Member Dog Training Professional

Services
I currently offer the following services:
Contact
The easiest way to get in touch with me is to send me an email using the contact form or message me on my Facebook Page. I'll get back to you as soon as possible – usually within 24 hours.
To book a training session please click the button below.