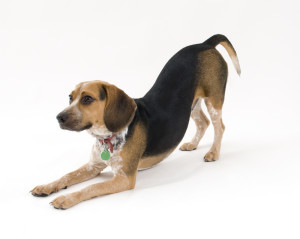 Have you ever felt guilty for leaving your dog at home alone all day while you are at work? 
Don't worry! I have the perfect solution for you:
How about having a qualified professional come to your home who cares for and entertains your dog while you are away?
What are the advantages of my dog walking/minding service over other options, such as dog day care?
Your dog experiences less stress in their familiar environment, where he/she feels safe and secure.
Your dog's diet and exercise routines are uninterrupted.
Your dog's exposure to illness or parasites is minimized.
Your dog receives undivided personal attention.
This service includes:
Feeding your dog and changing water bowls
Providing individual physical and mental exercise and play time (may include walking, puzzle games, games of fetch, etc.)
Toilet break/Cleaning up after your dog
Administering medication, if needed
Other tasks such as bringing in the mail and alternating blinds and lights may be performed upon prior arrangement.
Contact me today to arrange your free meet and greet!
One hour of dog walking/minding: €30*
*The price includes full insurance for a professional dog walking business. 
Please note that there will be an additional charge for travel expenses if your location is outside my service area.